Products
Basic
Commercial Web Space on a budget
Standard
Commercial Web Space for a small business
Advanced
Commercial Web Space for a small to medium size business
Business Class
Business Class Web site
Small site
2 page Commercial Web site
Add-ons
We can add-on services to your account. Everything from databases to secure online processing of credit cards.
Services
Professional web authoring, CGI programming, database programing, local networking as well as site administration are our specialties.
Examples
See live examples of our work
| | |
| --- | --- |
| | |
NEKNetwork.com site of the day...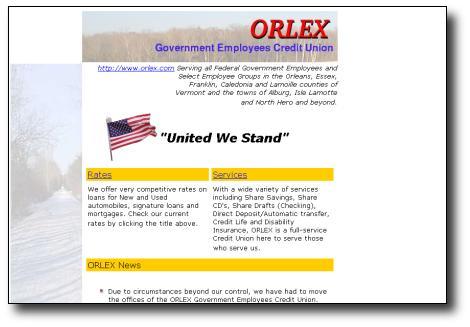 We are a Northern New England company providing commercial internet web space. We are a small, local, family owned and operated business, just like many businesses in New England. We provide the personalized service you have come to expect and at the same time give your business world wide exposure.

It's no longer a question of whether or not your business needs to get on the internet - you need to establish your business online as soon as possible. We can get you there, now!

As a New England based company, we are here to provide service to local and regional businesses and organizations that wish to establish a web presence. We can assist you in registering your company's domain and in setting up your web site. We offer web authoring services and programming services!
We can provide you with your very own commercial web site, complete with CGI-BIN scripting, email services and your own private domain. This is a full-blown professional web presence. Imagine:
http://www.YOURNAME.com
Your very own domain that you can give to customers to access your site, to access your business, to bring customers from ALL OVER THE WORLD to you!. Not well versed in creating a web site? We can start you with a simple, turn-key web site that can be up and running in five minutes, or we can custom build a site to your exact specifications. This is what we like to call a "soup to nuts" operation!
We know what it's like to be on a budget. We offer very reasonable rates. We tell you everything you need to know up front about putting your business online - we should know, we're here, and we've done it! You can have a commercial web account for as little as $15 a month.

The services we offer are tailored for small businesses, but don't be fooled; these are full-blown, commercial accounts with all the bells and whistles the big guys offer. We can provide database access, programming services, web creation services, script installation services and general consultation. Please contact us for further details at sales@neknetwork.com.
We have the tools it takes for you to do business online, securely. Costs vary considerably depending on exactly how you want your online store setup. We know what it takes - contact us today!!!
| | |
| --- | --- |
| | |
Information
Terminology
Too much lingo? Click here for explanations of what it all means.
No hidden costs!
Click here for ALL costs associated with starting your commercial web space.
How do we do it?
How do we offer such incredible prices? Click here for a full explanation of what we do and how we do it.
Terms of service.
Exactly what you will get from us for your monthly fee, limited liability, content limitations for your web site (i.e. no adult material), tech support issues and reasons why your account can be cancelled.